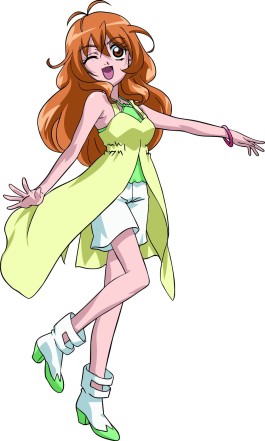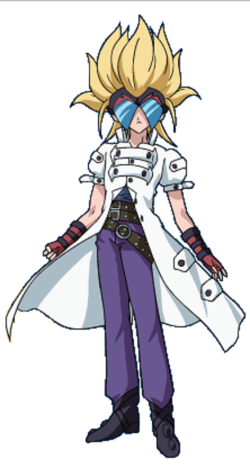 Alice/Masquerade is one of the main characters in Super Smash Bros. Crossover. They were both antagonists in Season 1, but became protagonists in the following seasons. Alpha Hydranoid is both Alice and Masquerade's Guardian Bakugan.
Appearance as Masquerade
Edit
Masquerade's appearance is based off his appearance in Bakugan Battle Brawlers.
Appearance as Alice
Edit
Unlike Masquerade, Alice is rarely seen in her Bakugan Battle Brawlers outfit. Rather, she is seen in a black shirt with no sleeves with black pants.
Personality as Masquerade
Edit
Masquerade is a strategic battler and is always prepared. Masquerade has the Doom Card and used to use it to send a Bakugan to the Doom Dimension, but now only uses it to get rid of a villain that is hard to destroy permanently. Even after joining the heroes, Masquerade still shows signs of antagonism, like when he let Alice battle Barodius to mock him further after he lost Phantom Dharak.
Personality as Alice
Edit
Alice's personality isn't seen as often since Masquerade appears more frequently than her. However, Alice is just as tactical as Masquerade. However, Alice doesn't show as much antagonism as Masquerade, the exception being her battle with Barodius when she used the Doom Card to put Lumagrowl at stake as well as indirectly saying Barodius will fail.
Bakugan Collection
Edit
Note: Alice and Masquerade mainly use the Darkus attribute
Darkus Alpha Hydranoid (Guardian Bakugan)
Darkus Hades (Taken from Peach of the silly Melee universe by Elfin and recieved offscreen)
Darkus Phantom Dharak (Taken from Emperor Barodius)