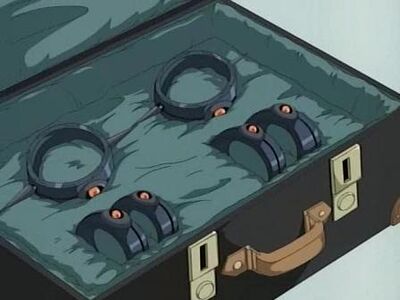 Electrodes, or Shock Collars, are a new item introduced in Season 13. They were first used during Pichu's battle with Sasuke Uchiha, Fabia Sheen, Psycho Kirby, and Zombie Spider-Man following their rebirths, and have been used often ever since. Their purpose is to amplify the pain in battle, and they are more lethal during a Shadow Battle, which is proved during Naruto Uzumaki and Yami Bakura's battle against Sasuke and Dark Pichu, which was a Shadow Battle. They can only be removed by the person who put them on, and they shock anyone who tries to remove them.
Ad blocker interference detected!
Wikia is a free-to-use site that makes money from advertising. We have a modified experience for viewers using ad blockers

Wikia is not accessible if you've made further modifications. Remove the custom ad blocker rule(s) and the page will load as expected.