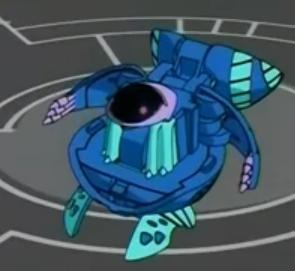 Preyas is an Aquos Bakugan and a main protagonist in Super Smash Bros. Crossover. He is a stand up comedian. Preyas partners up with
Ben Tennyson
and
Marucho Marukura
. Preyas has a total of 500 Gs, and his Battle Gear is a duplicate of Akwimos' Gigarth that Dr. Eggman, Nurzak, and Ren's Team helped make for him. He recently got Raytheus as his Mobile Assault vehicle as a gift from
Drago
. In Season 24, Preyas battled alongside the other Battle Brawlers, but is killed and absorbed by Mechtavius Destroyer. Preyas is later revived due to Drago killing Mechtavius Destroyer in the past.
Like all Bakugan, Preyas' appearance doesn't change on Lyoko.
Ad blocker interference detected!
Wikia is a free-to-use site that makes money from advertising. We have a modified experience for viewers using ad blockers

Wikia is not accessible if you've made further modifications. Remove the custom ad blocker rule(s) and the page will load as expected.