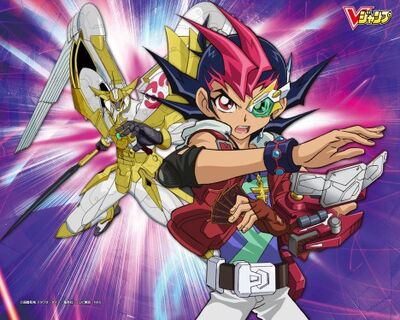 Yuma Tsukumo is a new character in Super Smash Bros. Crossover, since Marik Ishtar from Yu-Gi-Oh Abridged thinks the addition of the fourth main Yu-Gi-Oh! protagonist will boost the series ratings. Yuma first appears in Season 20, as one of the residents of Smash City and a new friend of Naruto Uzumaki, Pichu, and Pikachu. In Season 22, Yuma duels alongside Yami Yugi, Jaden Yuki, and Yusei Fudo against Yami Bakura and wins.
Yuma was the last of the 4 main Yu-Gi-Oh! protagonists to appear.
Yuma has yet to be seen in a proper duel.
Ad blocker interference detected!
Wikia is a free-to-use site that makes money from advertising. We have a modified experience for viewers using ad blockers

Wikia is not accessible if you've made further modifications. Remove the custom ad blocker rule(s) and the page will load as expected.